Here i am...again with another FanFic...ONLY THIS TIME IT'S WITH FACK MY OTP *squee* I PROMISE i won't abandon my CloudxTifa Fic as that one is also keeping me hooked on writing but i just feel the need to start a Fic with my all time favourite pairing. So behold a FanFic where "What if Zack survived the onslaught of Shinra troops and made it to Midgar?" The prologue is short, sweet and to the point.....well....almost. Enjoy :)
Prologue
Tifa Lockhart
It was so vague then. Hard to understand. After years of not seeing this man he stood before me...right now, on my doorstep. Seventh Heaven, i have to tell him he was the reason for it's upbringing, actually...i have to tell him a lot of things. A twist of fate seemed to have saved him and Cloud. How in the world they managed to escape to Midgar and seek refuge here in their states was beyond me. ShinRa was renowned for their expertise in kidnapping, manipulation....and killing. They never told me the full truth, they didn't want to relive the years of torture and painful memories they had collected over the years. Cloud even now still had nightmares, he had accustomed to not shouting in his sleep however, he always held the nightmares within himself, storing them ontop of the already painful memories. He was strong, mentally and physically, yet like everyone he needed that momentary push to set him straight again. After the many years of receding into himself he had finally come to accept the fact he needed to be the hero everyone looks at him as, and he would always say, jokingly or not "Zack would be proud." We hadn't seen him since their return to Midgar, but we knew he was okay because everyday so far had been one full of sunlight and smiles.
___________________________________
"THE PRINCESS' MAN"
New Currently Airing Korean Drama. A MUST WATCH!
.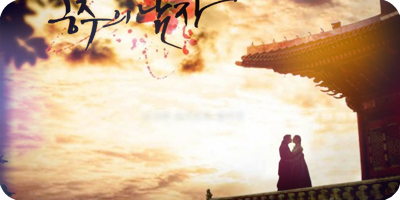 A/N: SO moving away from my CloudxTifa fic for a moment i decided to write a nice short first chapter for this one, this story doesn't have a long plot however so i don't know how many chapters it shall be or if it will become a long winded Fic, who knows?....oh wait...i do XD But then even i'm not sure, i'll probably...improvise XD Anyways enjoy :)
Chapter 1
Declaration #1: Eyes, like the sky.



The work shift was back to normal, the every day sweeping motion of the broom took on it's dust ridden form. The early sunrise lit the bar, eluminating stretching shadows and a dirty orange hue, glasses shone from being washed, dried then washed again standing motionless and quiet in the under-drawers of the bar counter. Portraits hung from the walls, full of wonderful memories that were there to either question or be reminisced upon.

The wooden floor groaned almost tiredly from the excess weight it took on, the dust collecting in the tiniest of cracks that the wood left exposed. Fatigued, mahogany eyes glanced at the timber built clock that hung above Seventh Heavens entrance. Half six. Onyx hair whipped her face as she placed the broom to it's rightful corner, resuming to cleaning tables and setting chairs before the morning rush arrived.

"I'm just about to leave, need anything in Kalm?"

The sudden deep, throaty voice made Tifa stop her vigorous cleaning schedule and turn to the blonde haired man. Eyes took on their usual gentle, comforting form and she waved him away dismissively.

"No thank you Cloud, you just take care and be careful." She held the dirtied cloth to her chest and walked over to give Cloud a quick farewell hug, the old rag still hanging from her right hand.

"See you in a couple of days." Cloud gave her the small smile he had come to perfect over the last few months and with a silent click, the door closed on him, leaving Tifa the single person in the bar. A small sigh left her lips as she waltzed over to the sink, cleaning her hands and dabbing a few cold droplets onto her face, a futile attempt to waking her up. She went back, ready to continue her cleaning regime when suddenly a small knock on the door stopped her in her tracks. She smiled slightly and dropped the cloth on the table as she swiftly glided towards the wooden framed door.

"Cloud, did you forget some-." She was cut off from the prescence that lightened her doorway and only a jolt of excitement elicited inside her.

"ZACK!." A bound of happiness took over as she threw herself at him.

How could i forget those eyes, like the sky?
___________________________________
"THE PRINCESS' MAN"
New Currently Airing Korean Drama. A MUST WATCH!
.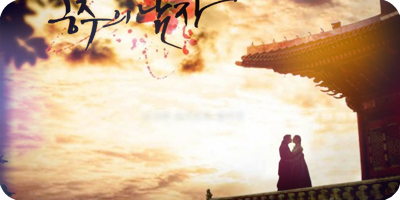 ZOMG IF I SAW ZACK AT THE DOOR WITH LIGHT BEAMING FROM IT - I WOULD FAINT

YAY Zack x Tifa!
ME TOO!

Ah I love this :)

---
Permissions in this forum:
You
cannot
reply to topics in this forum